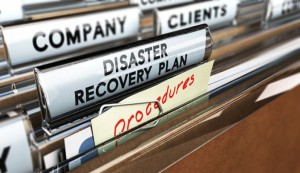 Like the rest of Florida in 2017, Southern Oak Insurance was glued to the screen for Hurricane Irma updates. We prioritized keeping our customers informed and safe with a strategic disaster plan. In addition to supporting our customers, our plan helped us successfully cope with the increase in insurance claims that followed Hurricane Irma.
While most insurance carriers were at 66% success in closed claim success within the first month of the storm, Southern Oak sailed up to 87% in closed claims with a 97% customer satisfaction rating. If those sound like numbers you can get behind, take a few pointers from us on how to create a disaster plan for your agency that supports customer retention, referrals, and satisfaction.
Before the Storm
Update Your Database
The weather may be unpredictable, but storm season is easy to predict. Make sure your employees secure accurate and up-to-date contact information for all your customers. This step can be tedious and time-consuming, so it's best to prioritize it well before the hurricane season.
Prepare Your Customers
When customers understand the claims process ahead of time, it makes them more confident in your company. Send them friendly reminders to take a second look at their coverage or get on the phone with them to explain their policy.
You're the expert in your field, so you must act first to educate your clients. Don't expect them to know the questions they should be asking.
It is also a good idea to send newsletters, post to social media, and write blogs with tips for how clients can start to prepare their homes, businesses, and cars for storm season, as well as how to handle any damage after the storm.
Protect Key Documents
Your place of business must be secure and ready to weather a storm as well. Test generators and emergency supplies (e.g. cell phones, flashlights, etc.) prior to the storm. Create a contingency plan for employees so they know which files and documents need to be rescued and what the process is to protect them.
When the Storm Hits
Communicate with Your Customers
How will you address complaints from customers on social media? How will you keep them informed? Will it be daily, hourly?
Designate employees to create and complete an outreach plan to stay in constant communication with your customers throughout the storm. Have backup employees ready to take over in case any frontline communication employees cannot fulfill this duty.
Create an Outreach and Communication Plan
Examples of what to include in an outreach and communication plan: sending out mass emails with answers to frequently asked questions, determining a response time to electronic communication (e.g., 24 – 48 hours), communication strategies, company tone, and any policies about what can and cannot be disclosed.
Your communication should address specific concerns related to the storm rather than general information about how to file a claim (e.g., give customers important emergency numbers, send maps with shelter locations, remind them about safe drinking water, etc.)
After the Storm
Be Transparent and Helpful
The most effective way to handle the after-effects of a storm is to be as transparent and responsive as possible. You can't fix someone's power outage, but you can point customers to local resources who can. You will build trust in your agency when you provide knowledgeable, useful, and valuable information to your customers.
Support Next Steps
Make it as clear as possible to policyholders how the claims process works and what their next steps are to get the ball rolling. Let customers know which clauses of their policy will be the most helpful when it comes to filing a claim.
Share stories that will help customers make better decisions, and support them to understand why certain things are covered while others are not. Be patient and offer people a chance to ask individual questions while working with them to find the best solution.
Social Media Guide for Florida Homeowners Insurance Agents
Southern Oak Insurance has an executive team with a combined experience of over a century in the insurance industry, which is just one of the reasons we excel at facing the worst head-on. We're here to help you grow your business in whatever way we can.