In the wake of a pandemic, technology can make us feel like we need to have control over something. Smart home features are giving homeowners a stronger sense of control over their property and their safety.
The idea of someone in all black wearing a ski mask coming to break into a window in the middle of the night is a little outdated.  Real-time two-way talk camera technology has made it much tougher for burglars now a days.  Most of the technology available you should be able to install yourself.  Here are a few ideas of things you can do to turn your house into a smart home:
Update or install a security system that includes cameras.
Video Doorbells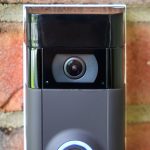 Almost all the professional security providers across the country have migrated to these kinds of smart home systems.  Make sure to contact your provider and ask about the latest technology as they normally offer equipment upgrades.  Start with something small like a Video Doorbell.  These doorbells can be installed in place of your existing doorbell.  There is also the option of battery-operated doorbells which do not require wiring.  They last for upwards of two months on one full charge.  Super easy installation includes two screws and adjusting the height.   There are many brands that are sold at big box stores and online so do your research on names like Google Nest, Viviant and Ring.
Security Cameras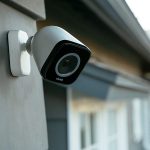 Floodlight and spotlight cameras, Motion Activated Cameras, Indoor and Outdoor cameras available room by room and can be installed surrounding your property.  These smart home compatible cameras will activate as soon as someone is in a room or within range of the device.  Keep tabs on when your garage opens, when someone comes near the house or in a room.  Easy to install and for a small additional fee you can back up all videos to a cloud like device which can be so helpful if ever you ever find yourself having to make a claim.
Smart Home Alarm Security Kits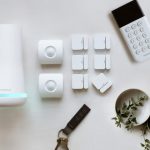 Alarm Security has become DIY.  New technology enables you to be able to install your own system as there is little to no wired electricity that is needed.  Smart home security kits include Keypads, Voice Control, sensors for doors and windows, cameras, motion detectors.  Find the right one for you by comparing equipment and monthly monitoring fees online.  Simplisafe, Frontpoint, Nest and Ring offer comprehensive and very easy to install and connect to your home WIFI. Southern Oak offers a 5% discount for Smart Home security devices – be sure to provide proof of such devices being installed and active to your agent to take advantage of this discount.
Wireless Thermostat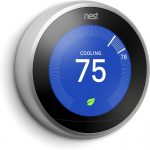 It is easy to manage the temperature of your home and lower your electric costs by installing a wireless thermostat.  It connects to the internet in your home and you can control by computer, smartphone or tablet.  Battery operated as an option, some models offer geofencing technology where your air conditioner knows when you are in proximity to your home and can get the temperature to exactly what you prefer.  The app will adjust the temperature in your home precisely as required to save you money in the long run on your heating and cooling costs.  Most models are compatible with humidifiers, dehumidifiers and fans.
Turning your house into a Smart Home is possible now and it can not only save you money, but it can give you peace of mind.  Southern Oak offers a 5-15% discount for homes with qualifying Smart Home Water Protection Devices. Three tiers of credit are available depending on the type of system you have installed. Talk with your agent about your specific discount offerings.
At Southern Oak, we're experienced in helping Florida homeowners find the home insurance they need to protect their property. Our goal is to protect your family as well as your bottom line, and we're here to help you every step of the way. Contact a Southern Oak agent today to get a free quote!