Choosing a mortgage from the many types of home loans is potentially one of the largest financial decisions you could make. Interest rates are not the only deciding factor here. You'll also need to take your lifestyle, finances, home ownership goals, and various mortgage attributes into account. As a home buyer, mortgage diversity enables you to tailor your loan to suit your existing, and future needs. Familiarize yourself with these primary types of home loans, and make choosing a little less overwhelming.
The Conventional Loan
These types of home loans are available via private lenders such as mortgage businesses, credit unions, or financial institutions. It is not backed by government endorsed organizatio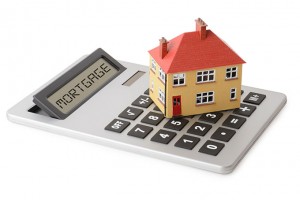 ns such as the U.S. Department of Veteran Affairs (VA), or the Federal Housing Administration (FHA). You can also obtain conventional mortgage loans through Freddie Mac or Fannie Mae.
Interest rates here can be adjustable, or fixed for a 30-year period. The rate is determined by the size and length of the mortgage, future inflation, your down payment, credit score, assets, and fees paid to your lender. Your credit score should be higher than 650, and you should be able to make an initial payment of at least 10% to qualify for this type of mortgage.
The Adjustable Rate Mortgage (ARM) is ideal if you don't want stick to a 30-year fixed interest rate. You'll be required to pay a fixed rate for 3-10 years initially. This could be advantageous if after ten years, the rates fluctuate in your favor. However, interest rates with ARM mortgages are usually lower in initial periods.
Non-Conventional Mortgages
These government-endorsed mortgages include VA and FHA home loans. VA loans were first initiated in 1944, as an aid to enable veterans to buy homes. This type of loan is administered by Veterans United Home Loans. You are not required to purchase homeowners insurance here, and interest rates are more competitive than conventional loans.
FHA loans have less rigid lending qualifications, with more affordable down payments. You are required to buy homeowners insurance with this mortgage type, as this safeguards your lender. Interest rates are lower here too.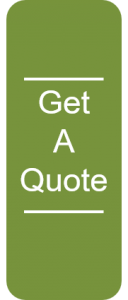 Mortgage Tips for Home Buyers
Did you know that if you're unable to afford the down payment, a family member can help you get approved? This is also known as a family guarantee, where that person uses their equity as security for your loan.
Always be on the lookout for loans offering low initial repayments, as those lenders could hike up your interest rate to compensate for those low repayments.
Let Southern Oak take the guesswork out of your mortgage! Contact us today with any home buying questions you may have, or to receive a free homeowners quote.