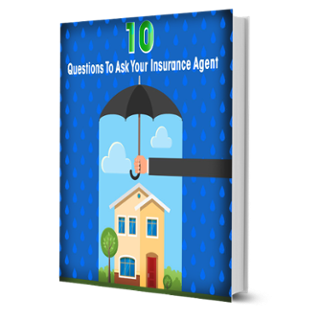 Finding the right Florida home insurance policy can be challenging.  Local independent insurance agents have the knowledge and expertise to help you with your home insurance policy.  Asking your agent the right questions will ensure you get the right amount of homeowners coverage, and that you leave feeling fully protected.
Before purchasing homeowners insurance, your agent should be able to answer questions
like these:
What does a standard Florida Homeowners insurance policy cover?
Does my policy have limits on what will be covered?
Are there any discounts I qualify for?
Fill out the form to get your free copy, and be prepared next time you speak with your agent!