If you're considering a move to the Sunshine State, Florida residents will be quick to tell you that the quality of life is one of the highest, with a warm climate year-round and numerous beaches to choose from. When determining which city is right for your family, you should take into account amenities, schools, and crime rate. The lower the crime rate, the better the insurance rates you'll most likely receive, as insurance coverage depends a lot on the area you're residing. Keep these 9 cities in mind when deciding where to move, and live happier!

Pace
If you have young children, Pace is a great option – it was ranked as one of the best cities for young families. This community is located on the western portion of Santa Rosa County. It continues to grow as more families move here, and it's known for its many great parks, schools, and good quality of life.
Destin
Destin is a great spot located in Northwestern Florida. This area is known for its beautiful white beaches. It's also a top spot to fish. If you choose to move here, you'll enjoy the many restaurants and shops in the city.
Parkland
WalletHub has Parkland at the top of its list of best Florida cities to live. It's located in Broward County and has special zoning laws in place that help to protect the park-like areas in the community. This makes for a great and beautiful place to live.
Apalachicola
If you're looking for a small town feel, Apalachicola is the perfect place to live. This small coastal community has an old-town feel. There are many great local shops and the area is known for its delicious seafood.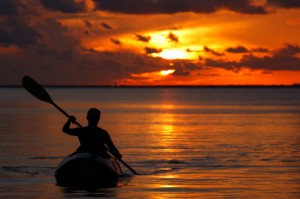 Naples
Located in deep Southwest Florida, Naples is a smaller beach town known for its vast amount of golf courses. This town attracts wealthier residents due to its location, amenities and real estate, however there is affordable living just miles from downtown and the beaches. There is a historic downtown offering art, culture and many shops and restaurants as well.
Dunedin
A mix of both outdoor activities and small-town living, Dunedin is known for its sense of community. A small town on Florida's west coast, Dunedin offers great secluded beaches, bike paths, a business district, and many locally owned businesses. This town is idea for families who want the Florida lifestyle at an affordable price.
Kissimmee
If you're in search of a place to live that is great and affordable, Kissimmee is a good option. While this location is an amusement park lovers dream, it's also a place with very affordable housing. Livability ranks this city as one of the most affordable in Florida.
Winter Springs
This smaller town is located 15 miles outside of Orlando, making it accessible to all of the theme parks, restaurants and shopping that the area has to offer. Winter Springs' crime rate is 50% lower than the national average, making it one of the safer cities in central Florida.
Niceville
Finally, there's Niceville. Located in Okaloosa County, this city used to be called Boggy, but got its new name in 2010. Although it is a smal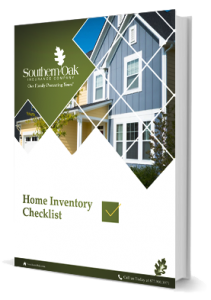 ler city, there's plenty of outdoor activities to keep you busy such as beaches, campgrounds and scenery. There are many great schools to choose from as well, making it an idea location for a family.
Whether you're a growing family, retirees, or just looking for a change, there are many great places to live in Florida. If you're looking to purchase a home and want to have the right home insurance coverage, Southern Oak can help you discuss coverage options and get insurance rates.
Before you move, make sure you have all of your valuables accounted for in case of disaster! Our Home Inventory Checklist is designed to give you ease of mind when filing a claim. Get your free copy by clicking on the image!