It's great to get everyone under one roof for the holidays. Good food, good friends, and good fun abound. If you're the hostess with the mostess this year, be sure to check your list twice for safety. May your holidays be extra cozy when you take these few extra precautions into consideration as you prepare your home for guests.
Bake and Blend, but Don't Blow a Fuse
Your appliances work overtime during the holidays. Get them in tip-top condition before you're whipping up pies, cocktails, casseroles, and cheese dips. Check wires and sockets and make sure they can handle both a blender and food processor at the same time.
If your bathroom wiring is finicky, make sure to either fix it or post a sign for guests to let them know— "hair dryers allowed only on the second floor!" or whatever you need to say to keep them from accidentally blowing a fuse!
If your refrigerator or oven has unsecured parts (e.g., compartments, grates, bolts, etc.) now is the time to remove them or fix them.
Save the Slip N Slides for Summer
Let's talk tread. It's super important at the holidays as people trudge in and out of the house with wet feet. And even without wet shoes, just the fact that more people and kids are walking (and running!) around your house means rugs become a tripping hazard if they slide around or get crumpled.
Placemats at all entrances and in the bathrooms and kitchen. Put anti-slip rug mats under your rugs to keep them in place and secure. Consider one of those cushioned, "anti-fatigue" kitchen mats to keep by the counter to help people "take a load off" even while they're standing and helping you prep and cook food.
Older guests may require a few extra safety precautions be put into place when it comes to slippery surfaces, like avoiding oil-soap and soap-based floor cleaners during the holidays which leave a slippery film on your floor.
Sugar Plumb(ing) Fairies
Tap into your inner plumbing fairy and make sure all bathroom drains including the sink, tub, and toilet run smoothly and don't back up.
Extra people in the house means extra strain on your plumbing. Put plungers in every bathroom. Tighten up the toilet cover seats. The little things go a low way to preventing accidents and injury.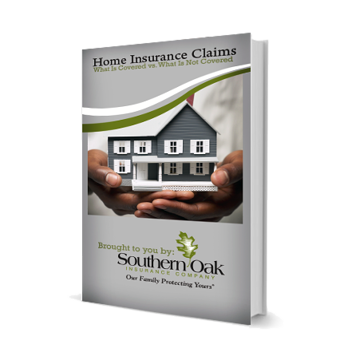 For more holiday tips and ideas, check out the Southern Oak Insurance blog. If you'd like to make it an especially happy holiday by learning more about insurance coverage for your home, call Southern Oak Insurance to speak with one of our friendly and helpful agents. We provide exceptional coverage to Florida homeowners so they can enjoy the moments that matter most, during the holidays and all year long.
The holidays are a busy time filled with fun and family, but would you be covered from an accident in your home? Our Home Insurance Claims eBook takes you through some not-so-ordinary situations, and whether you'd be covered with homeowners insurance. Stay protected this holiday season!